For this second edition, this programme will offer 6 scholarships of an amount of €4,500 after selection of the candidates by a jury made up of alumni entrepreneurs, a representative of ESSEC and a representative of the Foundation.
• The ENTREPRENEUR AMBITION Scholarship
to provide financial support and compensate for a paid internship or job, in order to devote full time to the project
• The SUSTAINABILITY Scholarship
for a project with a positive environmental or societal impact in the prototyping phase and before market launch
• The WOMEN'S ENTREPRENEURIAL Scholarship
for any female student who dares to undertake and inspire others to do the same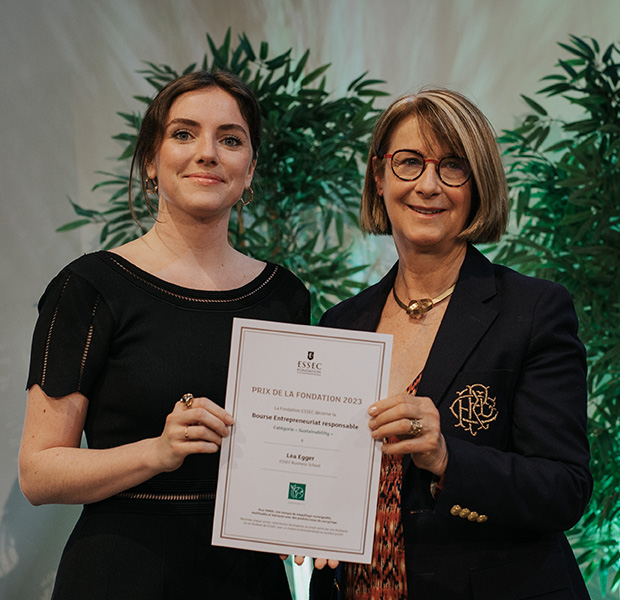 The Foundation's award ceremony will take place on March 27, 2024 in Paris.
You are an ESSEC student and develop an entrepreneurial project?
From now until December 10 at midnight, you can apply and become a recipient of the "Responsible entrepreneurship" Scholarship programme.

How to support student entrepreneurs?
You can make a donation to the ESSEC Foundation and choose "Responsible entrepreneurship".