Created in 2011 by four alumni, the Foundation's objective is to provide financial support to ESSEC Business School, enabling it to achieve its strategic plan founded on involvement, innovation and internationalization.

The Foundation is committed to developing talent, promoting the excellence - and international reputation – of its teaching, and contributing to the long-term development of ESSEC through its Endowment Fund.

Every donation contributes to ESSEC's development, whatever the amount. More than 2,044 people have already given to the Foundation. Now's your chance to join us.
Highlights
close
Dîner de Gala 2016 - Les 5 ans de la Fondation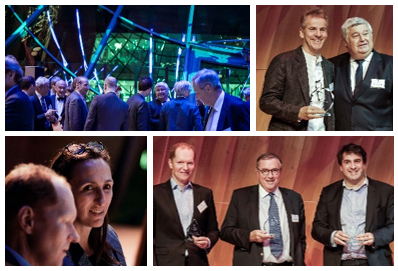 La Fondation ESSEC qui a fêté ses cinq ans en 2016, a eu le plaisir d'accueillir plus de 120 personnes à son dîner de Gala le 29 novembre au Salon Gustave Eiffel de la Tour Eiffel.

Thierry Fritsch (E80), président de la Fondation, a remercié chaleureusement tous les donateurs pour leur fidèle engagement depuis 2011.

Jean-Michel Blanquer, Directeur Général du groupe ESSEC, a présenté le développement stratégique de l'Ecole et un bilan sur les cinq ans de la Fondation a été communiqué par Corinne Degoutte, Déléguée Générale de la Fondation.
close
Class Gift program
Celebrate a class anniversary - and the chance to help younger generations of students

What is the Class Gift program?
The Class Gift helps finance scholarships for students within the ESSEC Group. Funds are raised by a specific class in the form of donations, either by final year students or alumni celebrating class anniversaries.

The Class Gift in figures
- €193 683 raised in 2014 - 60 scholarships financed

Support the Class Gift program and:
- Promote a policy of equal opportunity
- Extend the chain of solidarity to new students
- Give others the opportunity to benefit from an excellent education
- Help international students study at ESSEC and promote the school's global dimension.
- Strengthen your membership of the ESSEC network by leading a class initiative.

How to take part in the Class Gift 2016
If your class is celebrating an anniversary this year, contact your class representative or get in touch with the Foundation directly at infos@fondationessec.fr.
close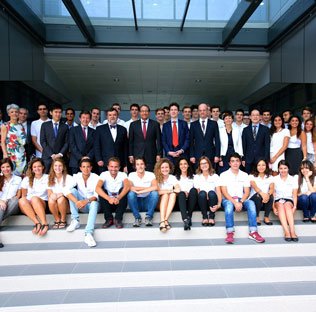 Supporting the school's development
Dominique Lesourd (E80), donor
"The income from the endowment fund will help the school long-term to increase its activities in favor of social diversity, and support its international development in a highly competitive context."
close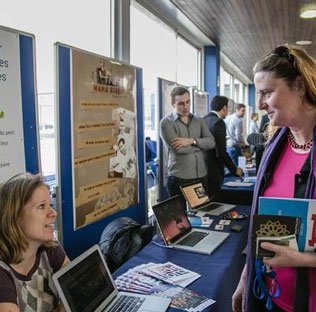 Agnès Kerecki (E92), who led one of the first Class Gift initiatives
Donor and co-leader of Class Gift 92, with Anne Esambert (E92)
"We wanted to find a way for our class to support young students by helping finance their studies. We're fully aware that the financial situation of some students can be an obstacle to joining ESSEC."
close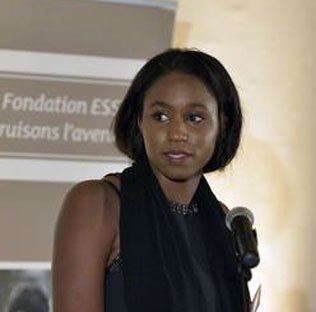 ESSEC Global BBA scholarship student
In the words of Dalla Niakhaté, an ESSEC Global BBA scholarship student
"We all wish for a better world. Some people are content to dream about it, while others take action. I wish to thank all those who have donated to the ESSEC Foundation for making the impossible, possible."
READ MORE